The Restaurant Design Show 2016 – We Are Exhibiting
See us at The Restaurant Design Show 27 & 28 Sept 2016 in ExCel, London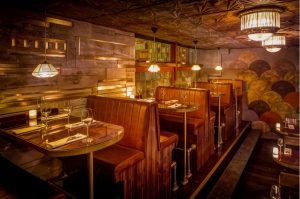 The Restaurant Design show is the UK's largest and most comprehensive event specifically aimed at restaurant, bar and café interior designers. This brand new show will deliver the foremost in ideas, inspiration and creativity to food and drink establishment owners, architects, designers, and other industry professionals from across the country. The show caters for individuals either looking for start-up inspiration, or to reinvent their establishment, or interior design professionals seeking the opportunities available in this specialist market.
Acoustics in a restaurant is critical. With modern designs unchecked noise can reverberate round a restaurant giving rise to unpleasant background clatter. We will be exhibiting our range of acoustic solutions for absorbing unwanted resonant sound waves and thus ensuring a pleasant ambiance, ideal for audible conversation while enjoying background or live music.
Visit us on stand 20 to see our acoustic panels and beautiful bespoke acoustic tiles. Our tiles can be be manufactured in any shape or colour to create your ideal unique design. We also provide a range of acoustic ceiling, flooring and sound insulation products.
Contact us if you would like to make an appointment to chat to one of our acoustic experts or just come to our stand to see us anytime.