Why choose soundproof panels for your home
We have all been driven crazy by a loud noise coming from a road or a neighbor having a party, You're trying to get your head down to work and you cannot concentrate. Is this a consistent problem? You need to take action, Quietstone is here to help you with that. This means taking steps to soundproof your home or workspace.
Though you can hire professionals, soundproofing can be a relatively easy DIY project, especially if you're tackling a floor. Alternatively, if doing the work yourself seems a little daunting, we work alongside contractors with homeowners to ensure the soundproofing or building regulations criteria E is achieved.
In this article, we'll be covering the benefits of soundproofing your home, if soundproofing your home or workspace is right for you & what services we can provide to make your experience hassle-free.
If you want to put the days of second-hand noise to bay, investing in soundproofing is the way to go.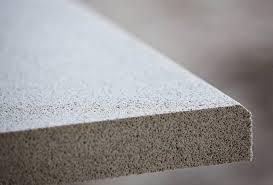 1. IMPROVED ACOUSTIC QUALITY
Sound absorption panels can significantly improve the clarity of other sounds by reducing unwanted noise. This results in speech that is more understandable in settings like lecture halls or performance spaces.
2. INCREASE IN SAFETY
Cutting noise can also improve workplace safety in areas with noisy equipment, such as workshops or even computer server rooms. It helps remove distractions that could cause accidents and makes it simple for workers to communicate clearly.
If the aesthetics of your office or place of business concern you, sound absorption panels can be ordered in a variety of attractive finishes and fixed on walls and ceilings. They can be utilized in industries and kitchens where cleanliness is crucial because they are very simple to clean.
3. AMPLIFICATION OF PRODUCTIVITY
An environment free of excessive noise might boost efficiency in offices. Employees may find it simpler to hear clients on the phone and create conference rooms that may be used without fear of private information getting out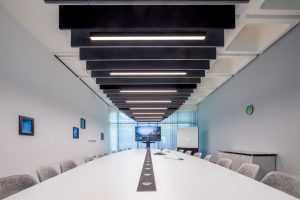 As the developer and manufacturer, we can produce panels to meet your specification, application, and budget. We can meet your every need & we certainly enjoy a challenge! See here for more information on our soundproofing materials or simply get in touch for a free acoustic survey & quote.