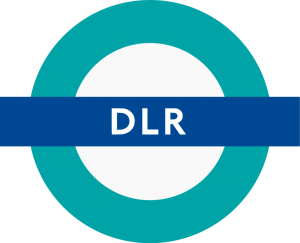 January 2015 – Quietstone are now supplying the Docklands Light Railway with our latest acoustic barrier system. The specification was changed from Rockwool to Quietstone Light because after time the Rockwool could not withstand the outdoor elements. The Rockwool panels were wet and misshaped which greatly reduced the acoustic performance.
Quietstone Light acoustic panels are made from recycled glass granules which allow the panels to be durable, weather resistant and frost resistant. Quietstone Light panels will last for many many years exposed to the outdoor conditions.
Our Acoustic barriers are situated along the side of the track to absorb passing train noise.
The barrier is made up of white or grey perforated aluminium cassettes with Quietstone Light inside. This system is a magnificent sound absorbing barrier system devoloped for the railway industry.
Our acoustic barrier system was devoloped together with Gramm barriers.