Fireboards – why choose cement fibre boards over timber cladding
Fibre Cement vs Timber Cladding 
An option that is becoming more and more popular for the exteriors of contemporary homes and businesses is weatherboard cladding. It not only gives buildings a more modern aesthetic, but it also makes them more weatherproof and thermally efficient. 
While fibre cement fireboards are an alternative to the more conventional timber cladding for weatherboarding, they can have several advantages for a project. Which is better, fibre cement or natural wood? 
What is timber cladding?
Wood cladding, often known as timber, is thought to be the most conventional kind of exterior cladding material. Softwood or hardwood timber can be used to create many sorts of natural materials, such as timber cladding. European redwood, western red cedar, Siberian larch, and British larch are some of the most widely used types of timber cladding in the UK. In the UK, Siberian larch cladding is the preferred option.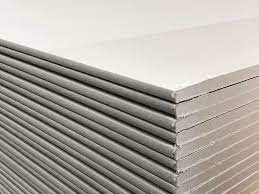 Does fibre cement work well?
Both wood and fibre cement cladding are simple to install; all that is required is that they are nailed or screwed onto a supporting framework consisting of wooden battens that are fastened to the supporting wall. But fibre cement weatherboarding performs better and requires less upkeep than lumber. 
Fibre cement fireboards have a Class A fire rating, which means they won't catch fire even in the presence of a direct flame or a high temperature. On the other hand, depending on the timber treatments applied, timber cladding frequently receives Class B or C fire ratings making this ideal for areas at high risk of fire e.g. anywhere near a fireplace or kitchen.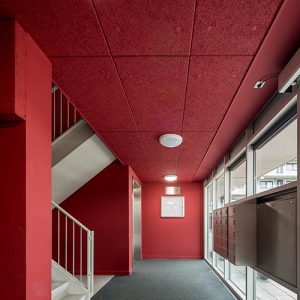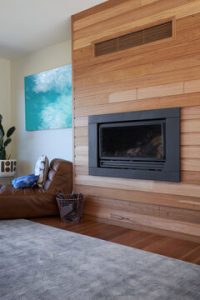 What advantages does fibre cement have over timber cladding?
While wood cladding might rot, swell, or shrink under the same conditions, leading to peeling paint and other possible issues, fibre cement weatherboarding can resist storms and cold weather with ease. In contrast to wood, which would certainly deteriorate over time, fibre cement weatherboarding is resistant to decay if moisture does seep into it. In contrast to wood, fibre cement is also impervious to insect and rodent attacks. 
Although both timber and fibre cement cladding is frequently utilised for both residential and commercial structures, the performance of the two cladding materials differs greatly according to product compositions. The installation procedure is the sole similarity between the two external cladding materials; aside from that, they are two totally different materials.
The Quietstone CFB is innovated non-combustible board designed to endure rough conditions & is also water resistant making the usability flexible to your requirements. See here for more information on our cement fireboards or get in touch today to speak o one of our dedicated specialists.